Functional Blepharoplasty
Improving Your Field of Vision

As we age, the upper eyelids can start to droop down over our eyes due to a lack of elasticity in the skin. Sagging eyelids can affect vision quality, and can also be the result of injury or illness. The effects can be permanent unless addressed with blepharoplasty (eyelid surgery).
To help correct sagging eyelids, functional blepharoplasty reconstructs the upper eyelids, in turn restoring or expanding one's field of vision. While eyelid surgery such as this can be solely cosmetic, when it's done to improve vision it's considered functional.
See the Change
View before and afters of functional blepharoplasty procedures: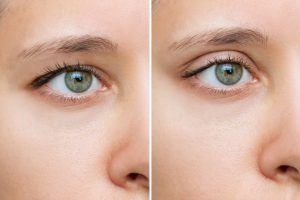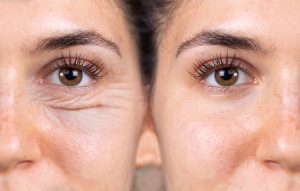 Methods of Functional Blepharoplasty

This surgery is performed by removing excess skin and tissue on the eyelid. After sedation or a local anesthetic, an incision is made to cut out excess folds of the eyelid. The utmost care will be taken to ensure the eyelids are symmetrical following blepharoplasty, and that the eyelids no longer droop over the lash line. Your surgeon may even reference photos of you before your eyelids started drooping to assist in the functional blepharoplasty and get the most natural-looking results.
Upper or Lower Blepharoplasty
Although drooping lower eyelids may not affect the quality of your vision, they can still be corrected with blepharoplasty. Lower eyelids can droop due to fat herniation, also known as displacement of the fat usually found under the eyes. For both cosmetic and functional purposes, the lower eyelids can be surgically altered via the same method as corrective upper eyelid surgery.
You can learn more about 4-lid blepharoplasty from Dr. Tanenbaum HERE.
If you have any questions about droopy eyelids, ptosis surgery, or any other types of ophthalmic plastic surgery, please don't hesitate to give our office a call or
fill out a form
to learn more. Our team is dedicated to helping you make the best decisions for your health, well-being, and self-esteem.