One of the Best Plastic Surgeons in Miami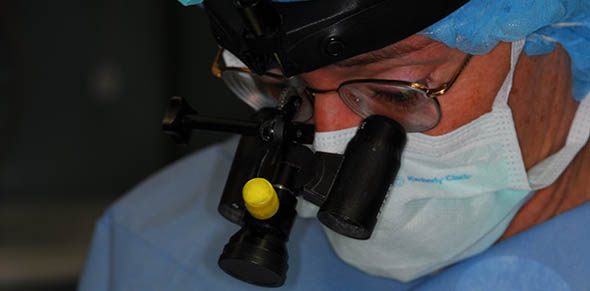 Myron Tanenbaum, M.D. has limited his practice to  ophthalmic plastic and reconstructive surgery for more than 25 years.  Dr. Tanenbaum's extensive clinical experience includes a high degree of expertise in lower eyelid surgery and upper eyelid surgery, including cosmetic eyelid and periocular rejuvenation, reconstructive surgery (eg. eyelid skin cancers), eyelid malpositions (ptosis, ectropion, entropion), Graves' Disease – thyroid eye diseases, and lacrimal/tear duct problems.
All patients receive careful evaluation.  Each patient's surgery is tailored to give that individual patient the best and most natural result.  Dr. Tanenbaum's approach is to ensure the comfort, safety, and privacy of his patients.  All eyelid surgery is personally performed by Dr. Tanenbaum, acclaimed as one of the best plastic surgeons in Miami.
Dr. Tanenbaum is committed to providing exceptional, individualized care of his patients.
About Dr. Myron Tanenbaum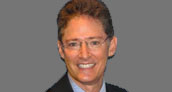 Myron Tanenbaum, M.D. is board certified and his full-time medical practice in Miami, FL has been has been limited to the subspecialty of ophthalmic plastic and reconstructive surgery for more than 25 years. He is a nationally recognized expert in eyelid surgery.
After graduating with a Bachelor of Science degree from Tulane University summa cum laude and Phi Beta Kappa, Dr. Tanenbaum gained admission to the prestigious Washington University School of Medicine in St. Louis. As a top graduate, Dr. Tanenbaum was accepted to the ophthalmology Residency Training Program at the renowned Bascom Palmer Eye Institute/U. of Miami Department of Ophthalmology. From Bascom Palmer, Dr. Tanenbaum went on to complete Fellowship Training in ophthalmic plastic and reconstructive surgery with Dr. Clinton McCord at Emory University in Atlanta, GA.
Dr. Tanenbaum is a diplomat of the American Board of Ophthalmology, and a Fellow of the American Society of Ophthalmic Plastic and Reconstructive Surgery, the principal governing body of ophthalmic plastic surgery. Additionally, Dr. Tanenbaum is a Fellow of the American College of Surgeons, the American Medical Association, the Florida Society of Ophthalmology, and the Miami Ophthalmological Society.
His expertise in the specialty of ophthalmic plastic, cosmetic procedures, and reconstructive surgery is reflected in his having written numerous peer-reviewed medical publications, co-authoring and and co-editing 2 widely used teaching textbooks of oculoplastic surgery, writing more than 25 textbook chapters, as well as conducting numerous invited lectures and medical speaking engagements.
Dr. Tanenbaum has dual teaching appointments, serving as Voluntary Professor of Ophthalmology Bascom Palmer Eye Institute University of Miami Miller School of Medicine, and Assistant Clinical Professor Department of Surgery at the Herbert Wertheim College of Medicine Florida International University. Dr. Tanenbaum is actively involved in developing new surgical techniques, and in the ongoing training of other physicians and surgeons.
Dr. Tanenbaum maintains active medical staff privileges at the Bascom Palmer Eye Institute, Baptist Hospital of Miami, and Baptist Medical Arts Surgery Center. He has consistently been selected by his peers as: Best Doctors in America, Super Doctors – South Florida, and Top Doctors – South Florida.