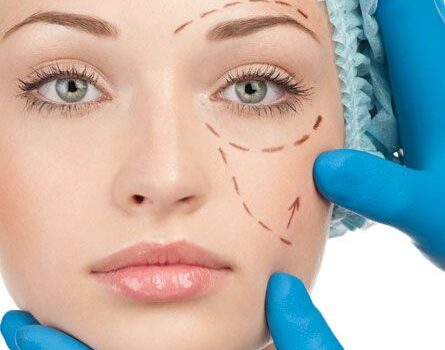 When Photoshop came onto the scene and photographers were able to nip and tuck every aspect of the face and body digitally, a new norm of beauty emerged. It used to be that before and after plastic surgery photos showed your imperfections before transformed into your perfection after. Now it's the opposite, you see the beautiful Photoshopped woman as the before and the real appearance as the after. Even with this proof that no one is perfect, many still seek out the best plastic surgeons in Miami to alter their appearance with one of the many cosmetic procedures available. When it comes to self-image it is important to feel your best, just make sure to use good judgment when making these life altering decisions.
Some cosmetic procedures are necessary for the patient such as eyelid surgery, like when a patient's skin sags into their eyes that causes vision problems. Often times if there is one area you need worked on close to another area you want worked on, and you can combine the cosmetic procedures. This applies to eyelid surgery; many also opt to receive cheek lifts at the same time if it is for cosmetic reasons. Eyelid surgery will not only improve patients' vision, it will also provide them with a more youthful look and cheek lifts can enhance the improvement even further.
By combining your eyelid surgery with cheek lifts you will need to be under general anesthesia, and the procedures can be either inpatient or outpatient depending on the approach your Miami plastic surgeon takes. The recovery time will be roughly 3-6 weeks and you will have some minimal pain and swelling, you should plan on taking off at least a week from work. As with any surgery there are possible risks so make sure you discuss things thoroughly with your Miami plastic surgeon.
Should You Get A Cheek Lift With Your Eyelid Surgery?